Welcome to the new year!
We wish you all the best in 2019, and are excited to see how the world of mobility will adapt in the year to come.
Here's a short summary of what happened in the world of mobility, logistics & transportation this week:
In a first for Chinese space exploration, China's Chang'e-4 spacecraft landed in a crater on the far side of the Moon on January 3, 2019. Chang'e-4 reached lunar orbit just days after taking off, but as it is a solar-powered aircraft it had to wait until sunlight returned to the region, spending 26 days in space before landing in the crater to begin operations. The purpose of the Chinese Moon rover and its instruments is to add to our knowledge of the kinds of events taking place in the solar system billions of years ago and carry out experiments on how to sustain life on the Moon.  
Why does a moon landing even matter? Previous Moon missions have landed on the Earth-facing side, but this is the first time any craft has landed successfully on the unexplored and rugged far side.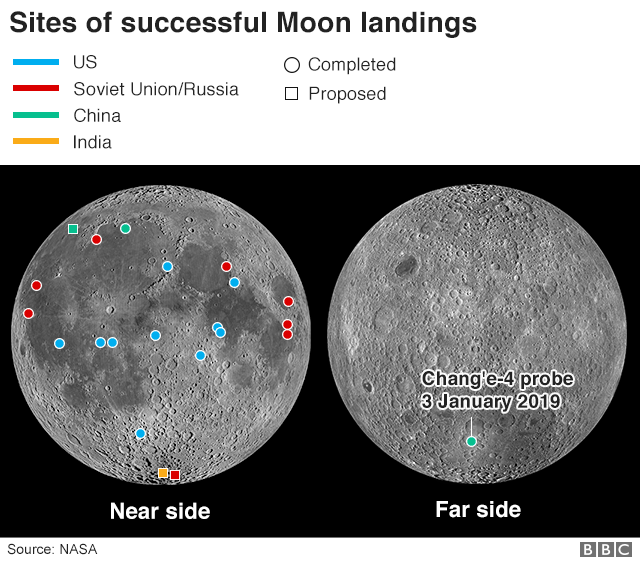 The South Korean tech company's first Exynos chip for cars will power Audi's upgraded in-vehicle infotainment system starting in 2021. The Exynos Auto V9 is based on 8-nanometer (nm) process tech and comes complete with eight ARM Cortex-A76 cores, offering a max speed of 2.1 GHz. 

China's biggest ride-hailing service Didi Chuxing will allow users to receive a host of different financial services, such as health insurance and loans, on its app. The company began testing the services in early 2018, conducting trials in 10 Chinese cities including Chongqing and Zhengzhou, before launching them this week across the country.
The German low-cost bus service Flixbus has started testing virtual reality on several of its US routes. Passengers going from Tucson, Phoenix, Los Angeles and San Diego on a "panoramic" seat will be able to try about 50 virtual reality games and travel experiences for free.
Investments: An Unknown Sum for Hellobike, & $110M for CarDekho
The bike-sharing service HelloBike has spoken of a new investment round that supposedly raised billions in yuan, in a round led by Primavera Capital and Ant Financial. The exact sum is a secret, though local reports say it's RMB 4 billion, which works out at US$584 million.
CarDekho, an online marketplace for car sales in India, has received $110 million in a new Series C funding round from previous investors such as Sequoia India, Hillhouse and Alphabet's CapitalG. This new deal puts its current valuation at $400-$500 million.
Image Source: Quartz